"Diane and her team at Dee Kay Events were an absolute dream! Diane was there every step of the way, from creating a vision board for design concepts, to even making sure all the food and makeup the day-of was gluten-free (which, as a Celiac, is a huge deal that ensures my safety, comfort, and health)! The other vendors she found us for our event were consummate professionals who took their jobs seriously but did them well, while still being warm, genuinely enjoyable individuals, which speaks volumes about their working experience and previous history with DKE. Whether you have an idea for your event and want help creating a classy, stylish affair, or are as clueless as I am when it comes to what will work and won't, Dee Kay Events is the team to make it happen smoothly, quickly, and with plenty of laughs and smiles!"
"Diane impressed me the very first moment we met. We had only 4 months to plan a backyard wedding and Diane made it stress free and fun. Her organization skills combined with a god-like creative sense resulted in a magnificent backyard wedding. The event looked like it was pulled from the pages of a magazine. I cant imagine that there is a better wedding planner out there."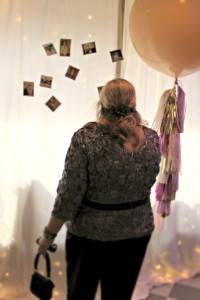 "I could not believe how Diane transformed the space into a dream for us. I was blown away. It is one thing to hear ideas and imagine them, but another to make them a reality. Diane is seriously talented. Her happy disposition combined with unprecedented talent and strong work ethic makes her a star. Thank you for giving us a day that our family will never forget!"

"Upon meeting Diane, you'll find that she is personable and has an incredible laugh. But as you work with her, you find that her kindness is inherent, her patience unlimited and her creativity knows no bounds. She works miracles. She's like an insurance policy for happy!"